EMS Billing and Consulting With Exceptional Service
Billing and Administrative Solutions for EMS Providers.
Pintler Billing Services is a full service EMS billing company, providing scalable office and consulting solutions to Emergency Medical Services providers since 2001.
Our billing team members are NAAC-certified, professional billers, working together using our core values* to produce excellent results. We'd love to talk to you about a partnership to improve your billing processes and increase your revenue.
Our Core Values
Rapid claims submission timeframes
Well-refined follow up processes for claims and patient accounts
Extensive back-end work with hospitals to appeal claims if necessary
Patient billing statements and follow-up calls
Toll-free number for patient questions
Powerful reporting tool, 100+ standard and customizable reports available to you
On-going documentation training and compliance training available for your staff
Certified Compliance Officer on staff available to answer your questions
Pintler Billing Services offers a proven value in ambulance billing, and we encourage you to talk to our clients to learn about their experience with us. As your partner in billing, we will be in frequent communication, supporting you and your crew. Because we only get paid if you get paid, you have a guarantee that we will follow through on claims exhaustively to make sure that they are getting to the correct payer, have been processed correctly, and have paid at the correct level. And because our name is going on each claim too, you can be sure we are extremely careful about sending correct and compliant claims.
View Our Latest Quarterly Newsletter
WE SAVE YOU TIME
WE SAVE YOU MONEY
FULLY SECURE 
HIPAA COMPLIANT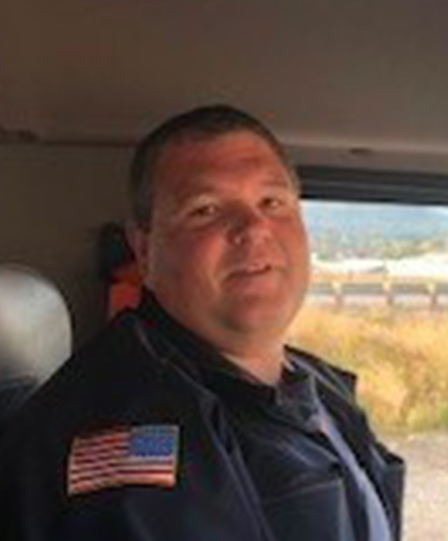 Name & Agency: Mel Holtz, Frenchtown Rural Fire District
Years of Service: 18 Years, 10 with Frenchtown Rural Fire District and 8 years with East Missoula Volunteer Fire and Missoula Emergency Services.
Certifications/Education:
Paramedic, Lead Instructor
Business Administration degree from the University of Montana
Brief Background: I grew up in Billings and as a child, my brother and I spent summers in Iowa with our grandparents.  I was introduced to EMS early, where my grandfather was an "Ambulance Driver" for a small town in Iowa.  In rural Iowa, everyone pitched in to help their community.  He would leave at all hours to respond to calls and growing up I always admired him.  In high school, joined an Explorer program with Yellowstone County Search and Rescue.  I learned to scuba dive and was part of the dive team, recovering vehicles and conducting rescue missions while attending high school during the day.  I attended the University of Montana in 1998, while in College I joined the American Red Cross Disaster Services Team as well as the East Missoula Volunteer Fire Department where I continued helping my community.  I have been fortunate to have served on several National Red Cross assignments, including Tropical Storm Allison and the 9/11 terrorist attacks in 2001.  In 2012, I joined Frenchtown Fire and currently serve as the EMS Coordinator.  In addition to coordinating EMS, I also serve on a Northern Rockies Type 2 Incident Management Team and have been on several large-scale wildfires as a Public Information Officer as well as work in the logistics function.  This experience has taken me to all parts of Montana as well as Alaska, Idaho and California, assisting with the coordination of relief efforts.  I met my wife at the University of Montana and have a 15-year-old who just obtained his driver's license a few weeks ago!
Highlight or Favorite Aspect of Working in EMS: One of my favorite aspects of EMS has been through our apprentice-resident Firefighter/EMT program at Frenchtown Fire.  Through this program, I work with groups of 18-22-year olds over a two-year period and help shape their careers at a young age.  Many of these kids have excelled in EMS and most have gone on to continue their careers in the medical field.  One former resident is a Firefighter/Paramedic in Port Angeles, Washington, and is getting married soon and starting his family while another former resident is completing his residency requirements to become a Doctor and is currently working at a hospital in New York City.  10 years later I still hear from several of them and follow up on life's successes.  In addition to helping our patients during a time of need, it's been working with these young adults jumpstarting their careers which I find most rewarding!