EMS Billing and Consulting With Exceptional Service
Billing and Administrative Solutions for EMS Providers.
Pintler Billing Services is a full service EMS billing company, providing scalable office and consulting solutions to Emergency Medical Services providers since 2001.
Our billing team members are NAAC-certified, professional billers, working together using our core values* to produce excellent results. We'd love to talk to you about a partnership to improve your billing processes and increase your revenue.
Our Core Values
Rapid claims submission timeframes
Well-refined follow up processes for claims and patient accounts
Extensive back-end work with hospitals to appeal claims if necessary
Patient billing statements and follow-up calls
Toll-free number for patient questions
Powerful reporting tool, 100+ standard and customizable reports available to you
On-going documentation training and compliance training available for your staff
Certified Compliance Officer on staff available to answer your questions
Pintler Billing Services offers a proven value in ambulance billing, and we encourage you to talk to our clients to learn about their experience with us. As your partner in billing, we will be in frequent communication, supporting you and your crew. Because we only get paid if you get paid, you have a guarantee that we will follow through on claims exhaustively to make sure that they are getting to the correct payer, have been processed correctly, and have paid at the correct level. And because our name is going on each claim too, you can be sure we are extremely careful about sending correct and compliant claims.
View Our Latest Quarterly Newsletter
WE SAVE YOU TIME
WE SAVE YOU MONEY
FULLY SECURE 
HIPAA COMPLIANT


EMT Spotlight
Stacy Bellamy
Chief – Three Forks Area Ambulance Service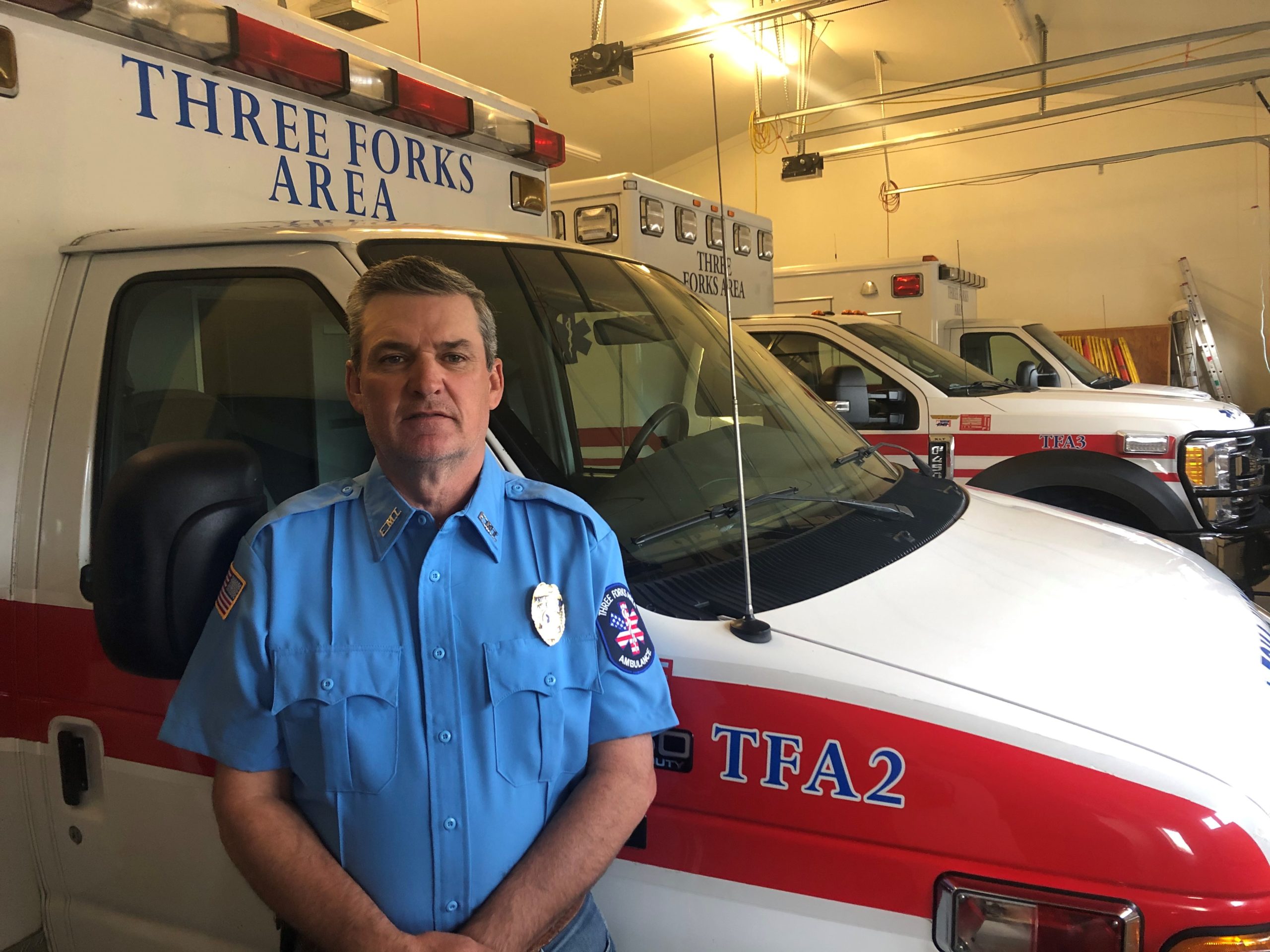 NAME: Stacy Bellamy
YEARS OF SERVICE: 22 Years
CERTIFICATIONS/EDUCATION: Currently licensed as AEMT in state of Montana. Graduated from Willow Creek High School and attended MSU Bozeman.
BRIEF BACKGROUND

I was raised on a small ranch in northern Montana before moving to Willow Creek and graduating High School. After High School, I was a firefighter for the Forest Service on a Hotshot Crew in Helena for the next five summers. While I was going to college at MSU, I met my wife Jody, and we have been married now for 28 years. We have three grown children and 3 34 grandchildren as of this post.
I first joined the Willow Creek Fire Department and became a First Responder in 1994. After going on medical calls over the next few years, I became an EMT and joined the Three Forks Ambulance Service. I remained on both Fire and Ambulance for many years before settling in Three Forks. I am also an aerial applicator (cropduster), as well as a partner in a local Real Estate company, which has forced me to focus primarily on the Ambulance Service.
I really love working in our area in the EMS field. We run about 350 calls per year and know most of our patients. This builds some very strong bonds and develops trust and friendships with community members. Our entire crew is very dedicated to this service and their community, which makes me very proud to be a part of this team.
Location
EUREKA MONTANA
59917