EMS Billing and Consulting With Exceptional Service
Billing and Administrative Solutions for EMS Providers.
Pintler Billing Services is a full service EMS billing company, providing scalable office and consulting solutions to Emergency Medical Services providers since 2001.
Our billing team members are NAAC-certified, professional billers, working together using our core values* to produce excellent results. We'd love to talk to you about a partnership to improve your billing processes and increase your revenue.
Our Core Values
Rapid claims submission timeframes
Well-refined follow up processes for claims and patient accounts
Extensive back-end work with hospitals to appeal claims if necessary
Patient billing statements and follow-up calls
Toll-free number for patient questions
Powerful reporting tool, 100+ standard and customizable reports available to you
On-going documentation training and compliance training available for your staff
Certified Compliance Officer on staff available to answer your questions
Pintler Billing Services offers a proven value in ambulance billing, and we encourage you to talk to our clients to learn about their experience with us. As your partner in billing, we will be in frequent communication, supporting you and your crew. Because we only get paid if you get paid, you have a guarantee that we will follow through on claims exhaustively to make sure that they are getting to the correct payer, have been processed correctly, and have paid at the correct level. And because our name is going on each claim too, you can be sure we are extremely careful about sending correct and compliant claims.
View Our Latest Quarterly Newsletter
WE SAVE YOU TIME
WE SAVE YOU MONEY
FULLY SECURE 
HIPAA COMPLIANT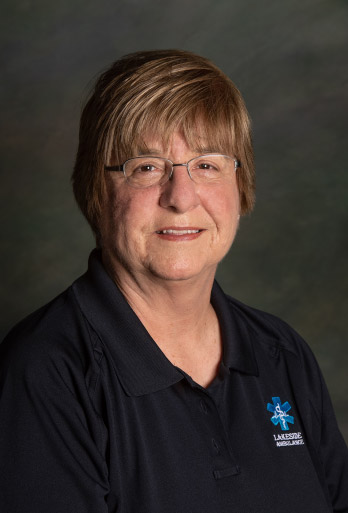 Brief Background: I have lived in Lakeside since I was 5 years old. Educated in the Flathead Valley, College in Missoula at the University of Montana. I was a teacher for elementary age students for 33 years in the Kalispell School District. I taught at Hedges and Elrod Elementary Schools. I am married, have been for 50 years. I have taught hundreds of EMT students in the Flathead Valley, an endeavor that never grows old. I retired from teaching in 2004, enjoyed retirement for 6 years and then became the Flathead County EMS Manager when the position was totally at the beginning. It was a job I loved.
Highlight or favorite aspect of working In EMS: I have always enjoyed learning, and EMS is a place where things change all the time and demands that my learning remain fresh, and yet my history is also my guide for patient care. I love the problem solving of treating a patient, to figure out what is wrong and what can I do about it. My teaching and mentoring of others is always a rewarding endeavor. I love to see my students figure it out and know what to do to help others in their time of need. I love to watch as the lure of EMS takes hold, and they just wait for the next tone to drop. It is so satisfying to have my students become my co-responder, and for some seek education for higher levels of patient care. I have loved the QRU in Lakeside. I am the only Charter Member to still be responding. It has grown from just a baby of eager volunteers here to help our community, to a professional team of volunteers ready to respond at the drop of a tone. It's rewarding to know we started out with just a response Suburban vehicle, orange coats and tackle boxes full of medical supplies to an organization of three ambulances, and two (soon to be three) stations that hold our ambulances one in Lakeside, South Kalispell and soon to be in the Somers Fire Station. Each expansion helps us to better serve our people and to respond from a shorter distance. Our volunteers are well trained, professional, and caring, and recognized as being one of the best units. Working as EMS Manager from 2010 to 2016, was kind of a culmination of this journey. It was a challenge to get our County to develop a system for EMS that brought all the players together to achieve a common goal. We have dispatch, law enforcement, OES, the hospitals, our Medical Director, and all Fire and EMS Agencies working from "the same page" and cooperating to support each other in our challenges to serve our communities. I am so proud to have been a motivator and facilitator to have that happen. Finally, I started doing this for my community. To help people in need. I have never regretted the time and effort. I am rewarded in so many ways and feel blessed to still be a part of it.