EMS Billing and Consulting With Exceptional Service
Billing and Administrative Solutions for EMS Providers.
Pintler Billing Services is a full service EMS billing company, providing scalable office and consulting solutions to Emergency Medical Services providers since 2001.
Our billing team members are NAAC-certified, professional billers, working together using our core values* to produce excellent results. We'd love to talk to you about a partnership to improve your billing processes and increase your revenue.
Our Core Values
Rapid claims submission timeframes
Well-refined follow up processes for claims and patient accounts
Extensive back-end work with hospitals to appeal claims if necessary
Patient billing statements and follow-up calls
Toll-free number for patient questions
Powerful reporting tool, 100+ standard and customizable reports available to you
On-going documentation training and compliance training available for your staff
Certified Compliance Officer on staff available to answer your questions
Pintler Billing Services offers a proven value in ambulance billing, and we encourage you to talk to our clients to learn about their experience with us. As your partner in billing, we will be in frequent communication, supporting you and your crew. Because we only get paid if you get paid, you have a guarantee that we will follow through on claims exhaustively to make sure that they are getting to the correct payer, have been processed correctly, and have paid at the correct level. And because our name is going on each claim too, you can be sure we are extremely careful about sending correct and compliant claims.
View Our Latest Quarterly Newsletter
WE SAVE YOU TIME
WE SAVE YOU MONEY
FULLY SECURE 
HIPAA COMPLIANT


EMT Spotlight
Nick Jacobs
Columbus Fire Rescue, Assistant Chief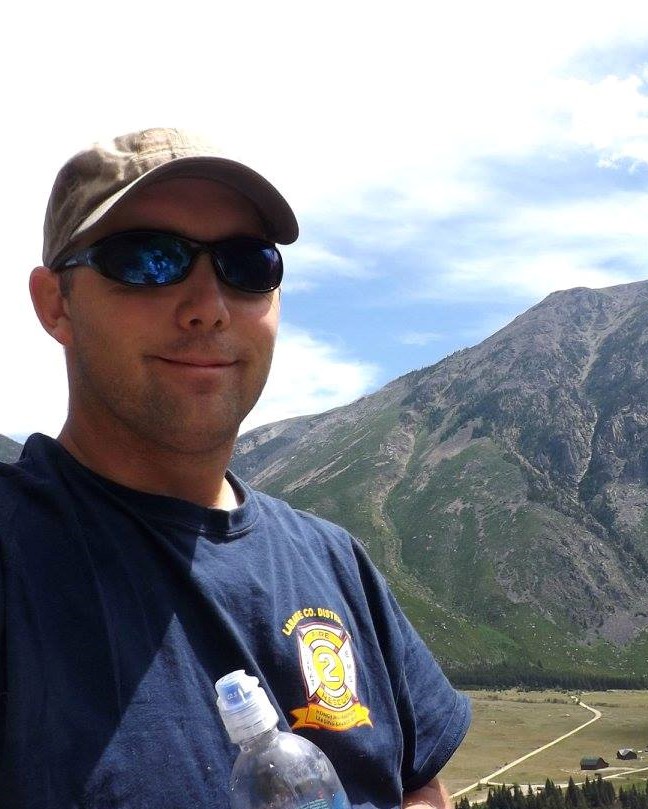 NAME: Nick Jacobs
YEARS OF SERVICE: 17 Years
CERTIFICATIONS/EDUCATION: National Registry Paramedic, Lead Instructor, CPR Instructor, Associate of Applied Science degree in Paramedicine, numerous fire/ems certifications.
BRIEF BACKGROUND:
I was raised in Choteau MT and graduated high school from there. After high school, I attended the University of Montana for 1.5 years. I quickly realized the career path I had chosen was not what I was looking for. I began volunteering for Choteau VFD in late 2003 and fell in love with it. In 2004 I was hired by Frenchtown Rural Fire District as a resident firefighter; I quickly attained my EMT-B and other firefighting certifications. During my time in Frenchtown, I realized and committed to fire/ems and knew 100% that this is what I wanted for my career path and life. I stayed in Frenchtown until 2007 and realized to move forward with my career I would need to become a paramedic. I moved to Billings in January of 2008 and began the paramedic program prerequisites. In July of 2008, I was hired by Columbus Fire Rescue to lead their newly formed mitigation crew. In 2011 I graduated from MSU-B, successfully passed the NREMT Paramedic exam, and transitioned to a firefighter/paramedic position with Columbus. In 2012 I married my best friend and we began our lives together and learned how to combine both our crazy worlds as she is a paramedic also and currently is a flight paramedic for HelpFlight at St. Vincent's Hospital in Billings. Over the years we have acquired many critters that we call our fur kids and live on 40 acres outside of town. We have everything from a mini potbelly pig, sheep, geese, horses/mule, chickens, ducks, dogs, cats, and a pet cow. They keep us plenty busy on days off!
Since 2012 I have just been learning every day and enjoying this crazy thing called life and work.
HIGHLIGHT or FAVORITE ASPECT OF WORKING IN EMS:
Everything involved with this industry I enjoy but at times as anyone knows can hate it. It is an ever-evolving industry that changes almost daily (COVID-19) and would not change what I've chosen for anything.
Location
EUREKA MONTANA
59917