EMS Billing and Consulting With Exceptional Service
Billing and Administrative Solutions for EMS Providers.
Pintler Billing Services is a full service EMS billing company, providing scalable office and consulting solutions to Emergency Medical Services providers since 2001.
Our billing team members are NAAC-certified, professional billers, working together using our core values* to produce excellent results. We'd love to talk to you about a partnership to improve your billing processes and increase your revenue.
Our Core Values
Rapid claims submission timeframes
Well-refined follow up processes for claims and patient accounts
Extensive back-end work with hospitals to appeal claims if necessary
Patient billing statements and follow-up calls
Toll-free number for patient questions
Powerful reporting tool, 100+ standard and customizable reports available to you
On-going documentation training and compliance training available for your staff
Certified Compliance Officer on staff available to answer your questions
Pintler Billing Services offers a proven value in ambulance billing, and we encourage you to talk to our clients to learn about their experience with us. As your partner in billing, we will be in frequent communication, supporting you and your crew. Because we only get paid if you get paid, you have a guarantee that we will follow through on claims exhaustively to make sure that they are getting to the correct payer, have been processed correctly, and have paid at the correct level. And because our name is going on each claim too, you can be sure we are extremely careful about sending correct and compliant claims.
View Our Latest Quarterly Newsletter
WE SAVE YOU TIME
WE SAVE YOU MONEY
FULLY SECURE 
HIPAA COMPLIANT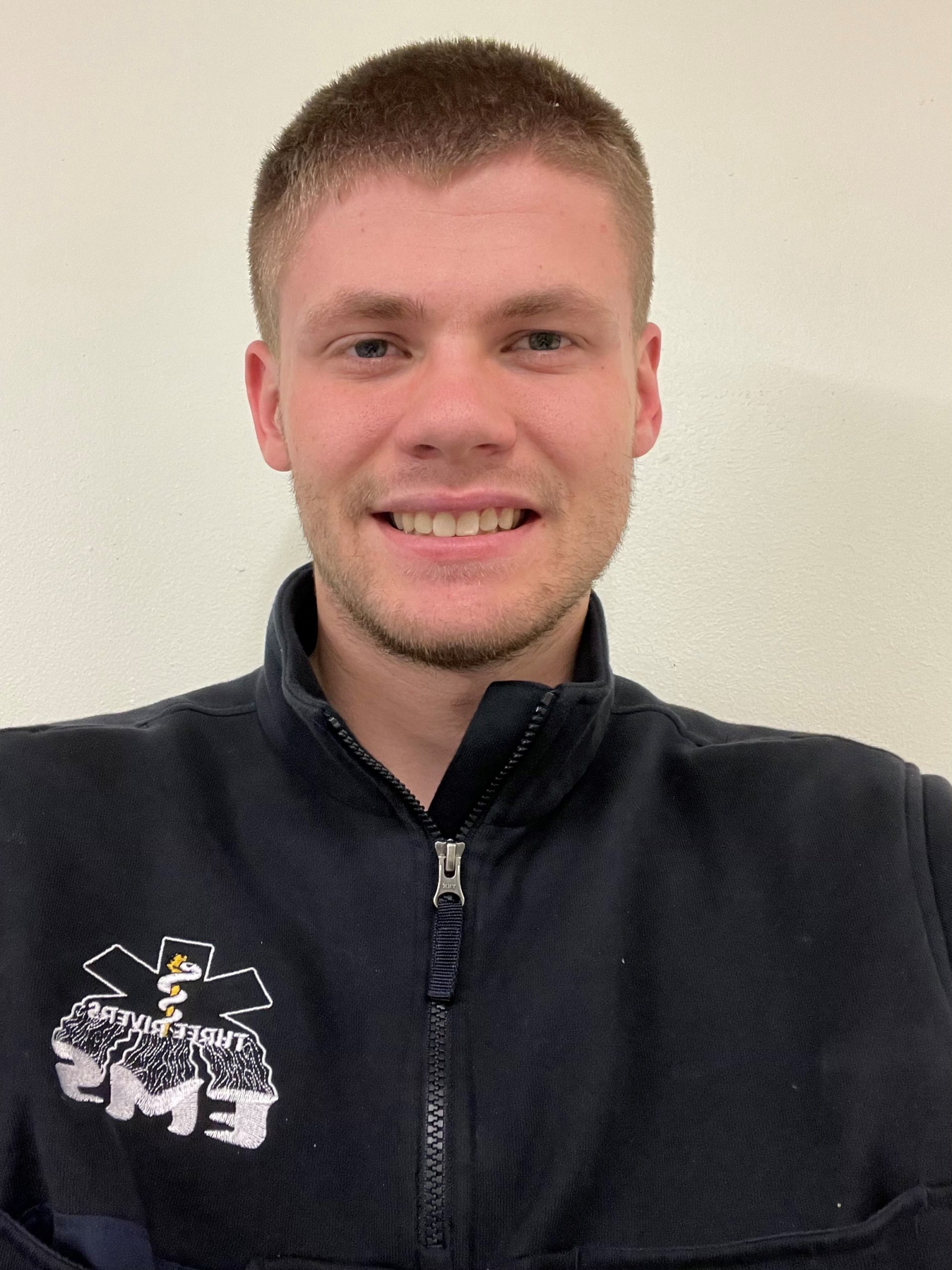 Name & Agency: Spencer Moore – Three Rivers EMS
Years of Service: 2
Certifications/Education: Paramedic, BLS, ACLS, PALS, AMLS, PHTLS
Brief Background: I was born and raised in Waukesha, WI. I have three younger siblings. My family lives in Whitefish now, while I reside in Columbia Falls. We moved here together in 2014 when I was 15 years old. I graduated from Whitefish High School in 2017. I attended Flathead Valley Community College immediately afterward (Fall 2017) and obtained my EMT license. I spent a few years as a volunteer at Whitefish Fire Department and gained lots of valuable experience from the great group of providers they have. I was accepted into the paramedic program in Fall 2018 and graduated in August 2019. I obtained my medic license a week later. I was hired on to Three Rivers EMS near the end of August 2019 and got promoted to a full-time medic position after a year of working in a part-time role. My coworkers are incredible and I've formed many great relationships with them and other providers in this area. Now, I am currently attending the nursing program at FVCC and continuing to work towards achieving my goals in the medical field.
Highlight or Favorite Aspect of Working in EMS: As a paramedic and provider in the medical field, I gain a lot of satisfaction from serving this community and taking care of a wide variety of patients. This profession has already taught me many valuable life lessons. Despite being new to the field, I've already been humbled multiple times in my career. This has allowed me to learn from my mistakes and grow as a provider. That process is ever-changing and never stops. The EMS field is a very exciting, intense, and diverse profession. It has given me a wonderful opportunity to save lives and make a difference in this community. I am very grateful and blessed to serve a role in the medical field and look forward to seeing where this journey leads in the future. The experience has been invaluable and I pride myself in working to become the best care provider I can be.