EMS Billing and Consulting With Exceptional Service
Billing and Administrative Solutions for EMS Providers.
Pintler Billing Services is a full service EMS billing company, providing scalable office and consulting solutions to Emergency Medical Services providers since 2001.
Our billing team members are NAAC-certified, professional billers, working together using our core values* to produce excellent results. We'd love to talk to you about a partnership to improve your billing processes and increase your revenue.
Our Core Values
Rapid claims submission timeframes
Well-refined follow up processes for claims and patient accounts
Extensive back-end work with hospitals to appeal claims if necessary
Patient billing statements and follow-up calls
Toll-free number for patient questions
Powerful reporting tool, 100+ standard and customizable reports available to you
On-going documentation training and compliance training available for your staff
Certified Compliance Officer on staff available to answer your questions
Pintler Billing Services offers a proven value in ambulance billing, and we encourage you to talk to our clients to learn about their experience with us. As your partner in billing, we will be in frequent communication, supporting you and your crew. Because we only get paid if you get paid, you have a guarantee that we will follow through on claims exhaustively to make sure that they are getting to the correct payer, have been processed correctly, and have paid at the correct level. And because our name is going on each claim too, you can be sure we are extremely careful about sending correct and compliant claims.
View Our Latest Quarterly Newsletter
WE SAVE YOU TIME
WE SAVE YOU MONEY
FULLY SECURE 
HIPAA COMPLIANT


EMT Spotlight
Rachel Duram
Eureka Volunteer Ambulance Service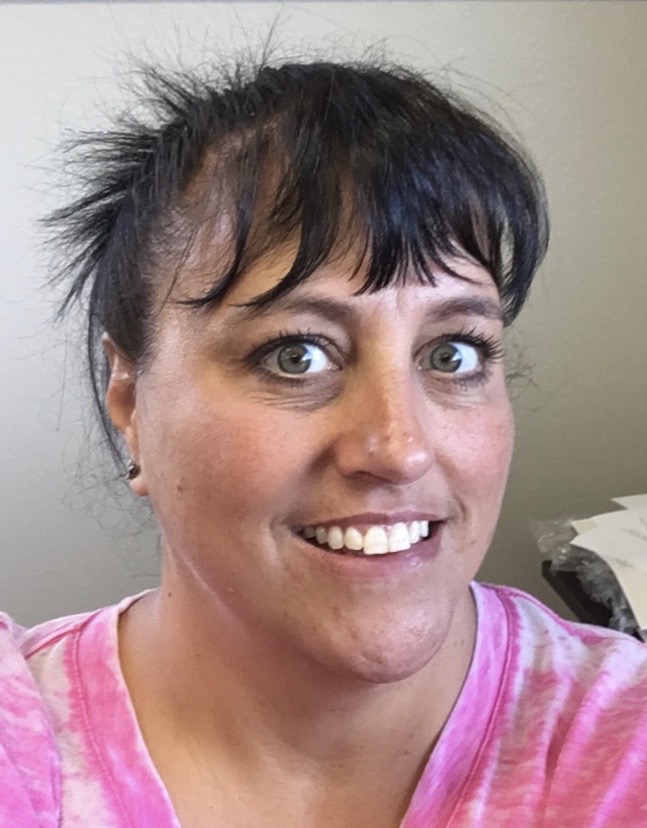 NAME: Rachel Duram
BRIEF BACKGROUND:
Born in Longmont, Co. Moved to Mt at age 12, where we built a log house in the woods. I went to Fortine school and to High School through Christian Liberty Academy. I graduated with all A's and one B (in Physical education hahah) and was able to take part in college courses, such as Economics and Bible theology. I had a full-time job in my parent's Casket building business making $3.50 per hour. I then went to Youth With A Mission school called DTS (YWAM) in Lakeside, MT, and then the Dominican Republic on the Good Samaritan Ship. I then went to SOE with YWAM, where I lived in Hawaii and India. Upon returning to Montana I was a nanny for a family in Wyoming for a summer and came back to Montana to marry my husband who I had known since we were 15, Neil Duram. We lived in Eureka and Neil worked for my dad in drywall but wanted to further his career in law enforcement so we moved to Missoula, Montana where I worked full time at Hardees Restaurant as the shift manager until we moved back to Eureka for Neil to be a City Cop there as a stepping stone. He then got on to the Highway Patrol and I became pregnant and we moved back to Missoula where we had both our kids in 3 years. We then moved back to Eureka to raise our family and be close to both parents who were next-door neighbors. I started cleaning homes as a teen and found that that was a good way to contribute to the lifestyle we wanted. I had met a dear friend at an early age named Annie Dueker who was an EMT for our local ambulance service. I knew that they had local classes and thought I might do that since I live so close to the barn, and someday could give back. I had always had a desire to become a nurse, though it just wasn't in the cards. So, when my kids were both in high school and did not need their stay at home mom as much anymore, I took the class. I became an EMT and then had the opportunity to move to AEMT. An opening for the Director of Operations became available and I was able to fulfill it. I have the heart to help those in Eureka because it is my home that I love. The Duram House is 911, haha. We will continue to be there for the Town of Eureka as long as physically possible.
HIGHLIGHT or FAVORITE ASPECT OF WORKING IN EMS:
I enjoy being there for people in their time of need. This is my hometown and I like having knowledge in helping people. They are skills that are usable for my own family as well and have been used frequently.
Location
EUREKA MONTANA
59917