EMS Billing and Consulting With Exceptional Service
Billing and Administrative Solutions for EMS Providers.
Pintler Billing Services is a full service EMS billing company, providing scalable office and consulting solutions to Emergency Medical Services providers since 2001.
Our billing team members are NAAC-certified, professional billers, working together using our core values* to produce excellent results. We'd love to talk to you about a partnership to improve your billing processes and increase your revenue.
Our Core Values
Rapid claims submission timeframes
Well-refined follow up processes for claims and patient accounts
Extensive back-end work with hospitals to appeal claims if necessary
Patient billing statements and follow-up calls
Toll-free number for patient questions
Powerful reporting tool, 100+ standard and customizable reports available to you
On-going documentation training and compliance training available for your staff
Certified Compliance Officer on staff available to answer your questions
Pintler Billing Services offers a proven value in ambulance billing, and we encourage you to talk to our clients to learn about their experience with us. As your partner in billing, we will be in frequent communication, supporting you and your crew. Because we only get paid if you get paid, you have a guarantee that we will follow through on claims exhaustively to make sure that they are getting to the correct payer, have been processed correctly, and have paid at the correct level. And because our name is going on each claim too, you can be sure we are extremely careful about sending correct and compliant claims.
View Our Latest Quarterly Newsletter
WE SAVE YOU TIME
WE SAVE YOU MONEY
FULLY SECURE 
HIPAA COMPLIANT


EMT Spotlight
Cindy Norred
Office Manager, Bigfork Fire District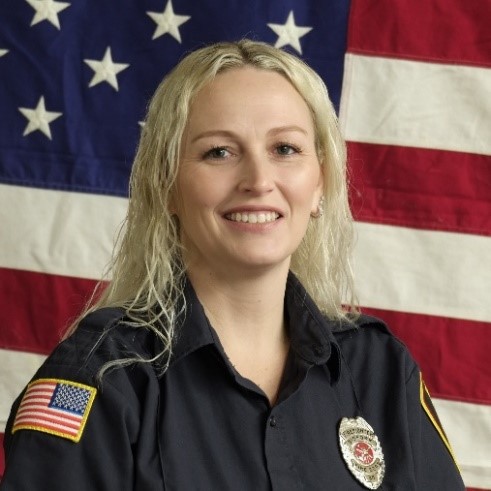 NAME: Cindy Norred
YEARS OF SERVICE 16 Years
CERTIFICATIONS/EDUCATION Currently Montana AEMT, NREMT-EMT, BLS Provider, Graduated High School, Hours of Training in Bookkeeping, Government Accounting, Labor Laws, EMS classes, Basic Fire Training
BRIEF BACKGROUND
I was born in Kalispell Montana, raised in beautiful Bigfork Montana by a loving, caring mother & father, along with three wonderful sisters.
I have lived and worked in Bigfork all my life so far. In high school I worked night shifts as a CNA in a Bigfork nursing home. After graduating high school, I then married my high school sweetheart and had a daughter in 2000.  While raising my daughter, I worked learning bookkeeping and office skills. In 2004 I joined the Bigfork Ambulance and became a volunteer first responder shortly after. Once licensed in the state of Montana, I would respond every chance that I could to an emergency. I was so thankful for all the wonderful colleagues I came across over the years.  I continued to learn and broaden my scope as moving up my certification. A few years later the Bigfork Ambulance needed a bookkeeper and I was hired on in the office.  Assisted in billing and bookkeeping, office needs while continuing to respond and help where needed.  In 2007 I had another amazing daughter. The Bigfork Ambulance joined the Bigfork Fire District in 2010. I then was hired on a billing assistant, back up bookkeeper and responder. In 2015 I was hired as Office Manager for the district.
Today I'm over 40 and proud of all that I have accomplished. I am a mother of two amazing girls and a wife of an astonishing husband. Love spending time with my family and friends every chance I can get. While much of my time is spent in an office now, I do keep up with my EMS knowledge. You never know when you might need to use it. Living in this small community I have had to take care of close family and friends in some very difficult times, which has been the hardest part of EMS for me,  but my heart is planted deep into the Bigfork community and I will continue helping when needed.
HIGHLIGHT or FAVORITE ASPECT OF WORKING IN EMS:
I have loved being involved in something that serves the community.  Giving a helping hand in a time of need.
Location
EUREKA MONTANA
59917